Just like with east facing spaces your west facing rooms see a dramatic change in light throughout the day. This is what makes them beautiful but tricky to decorate. So always start with thinking about what time of day you use your room most.
PAINT COLOURS FOR WEST FACING ROOMS
GOOD MORNING
In the mornings your room will feel a little shady. It's not as dark or flat as a north facing room. But if this is when you are spending most time in here then you are probably going to want to stick with warm, pale colours to make it feel as light as possible. So look at neutrals that have warm undertones like yellow, brown and pink.
Soft pastels can also really help soften the space in the mornings.
And if you love colour then go for zingy brights that are going to make the room feel more up-lifting at this gloomy time of day.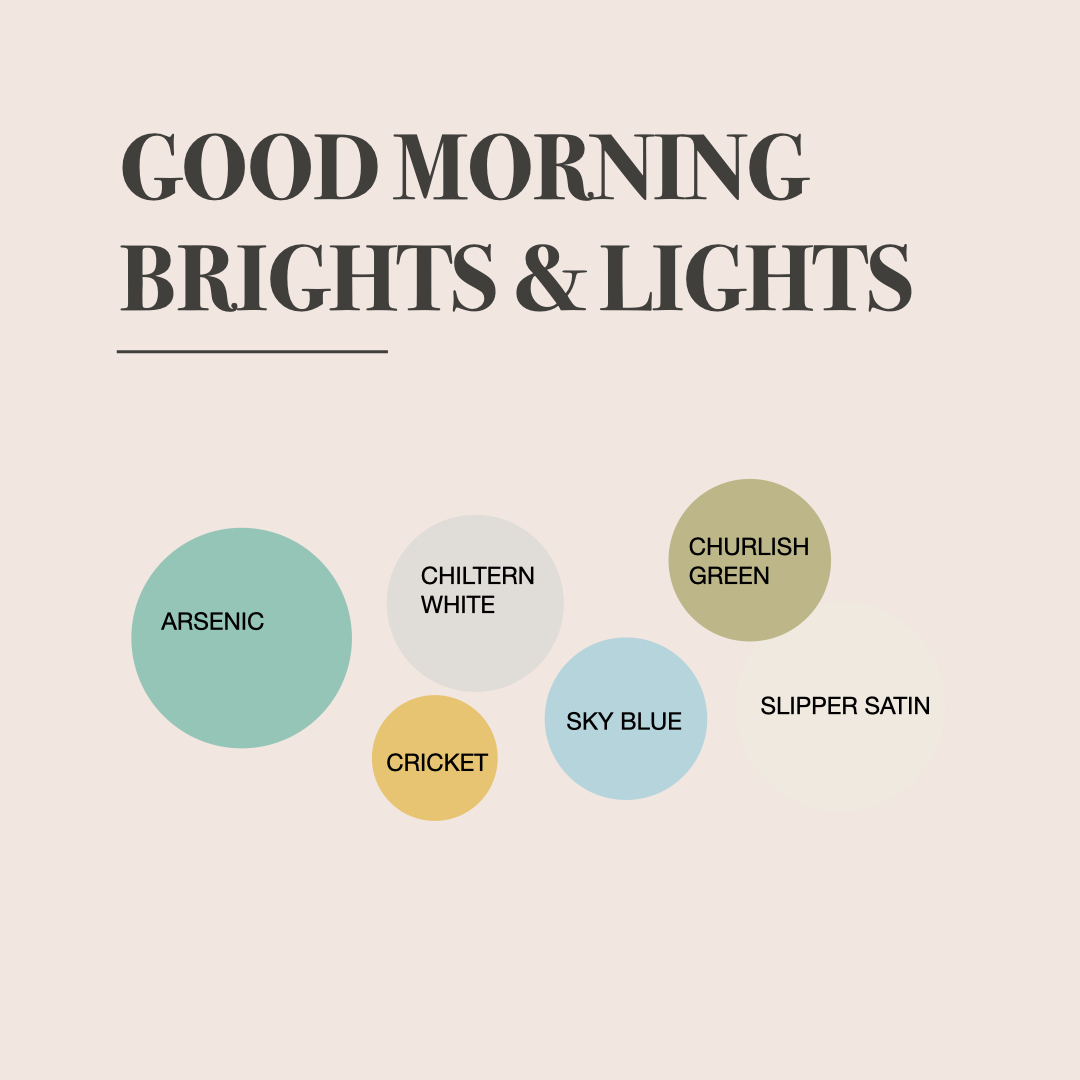 PAINT COLOURS FOR WEST FACING ROOMS
As the sun creeps round in the afternoon your room is going to transform. The room will get lighter, brighter and warmer as the evening comes round. The golden quality of the light can make the room feel magical. The light is low so penetrates deeper into the room and casts atmospheric shadows. This is the time for your room to shine. Use dramatic bold colours with pinky, red, orangey, warm tones. Basically any colour you would see in a sunset is going to look stunning.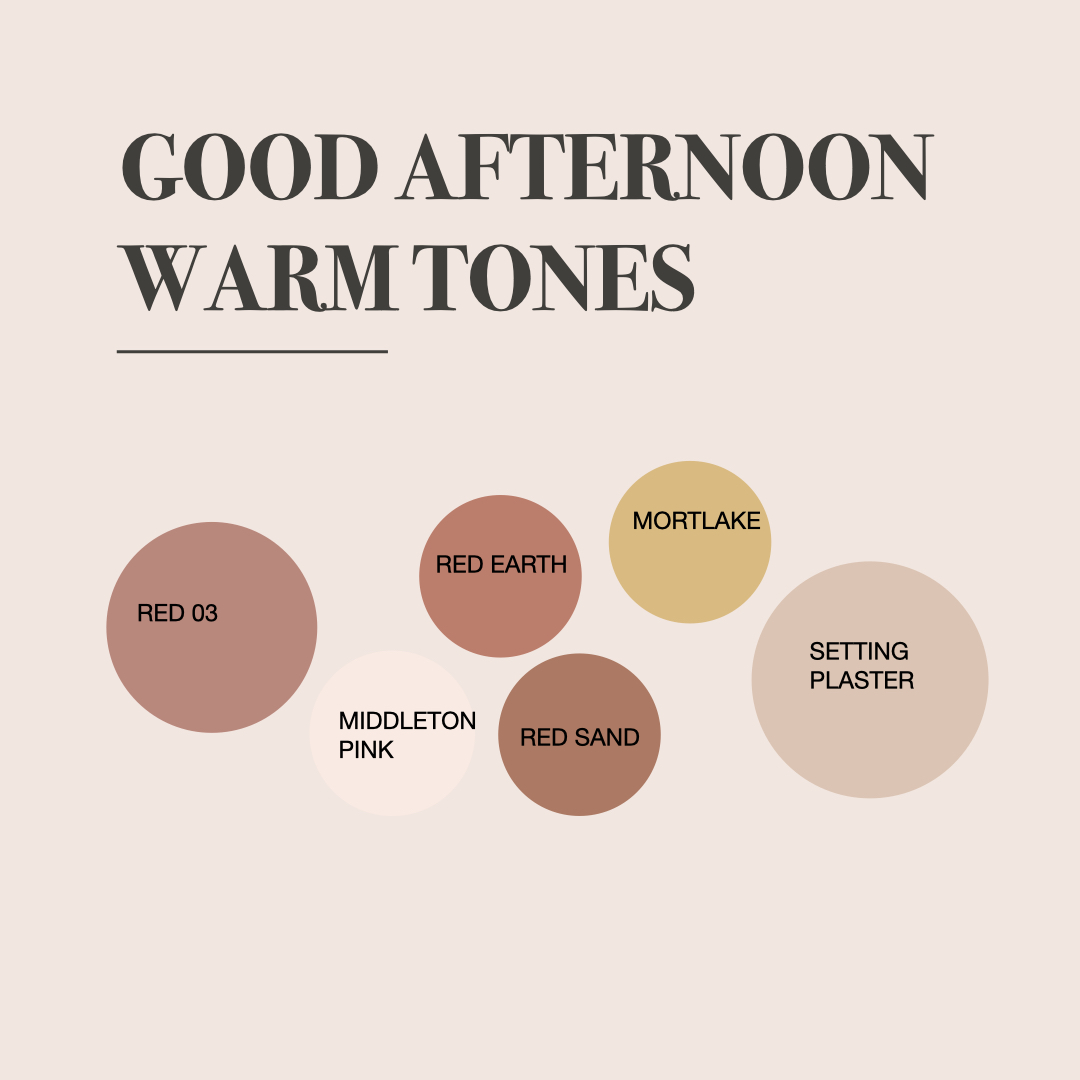 PAINT COLOURS FOR WEST FACING ROOMS
AVOID THESE COLOURS!
If your west facing room has loads of glazing, like a big extension with bifold or sliding doors, then the very warm colours we were just talking about may be too overbearing. In the height of summer it could feel stifling if you've got very warm colours like yellows, oranges or reds on your walls.  So maybe go for more pastel versions of these colours so it's less intense.
And if you use your  west facing room mostly in the morning then watch out for dark blues and greens. These kind of colours can feel oppressive at this shady time of day. Instead go for a more bright and zingy hues.
I hope this has helped you.
If you have any questions then drop me an email. And you can always hire me to help. I can help you with choosing colours for single rooms or for your whole home. Check out my services here.
Happy painting 🖤