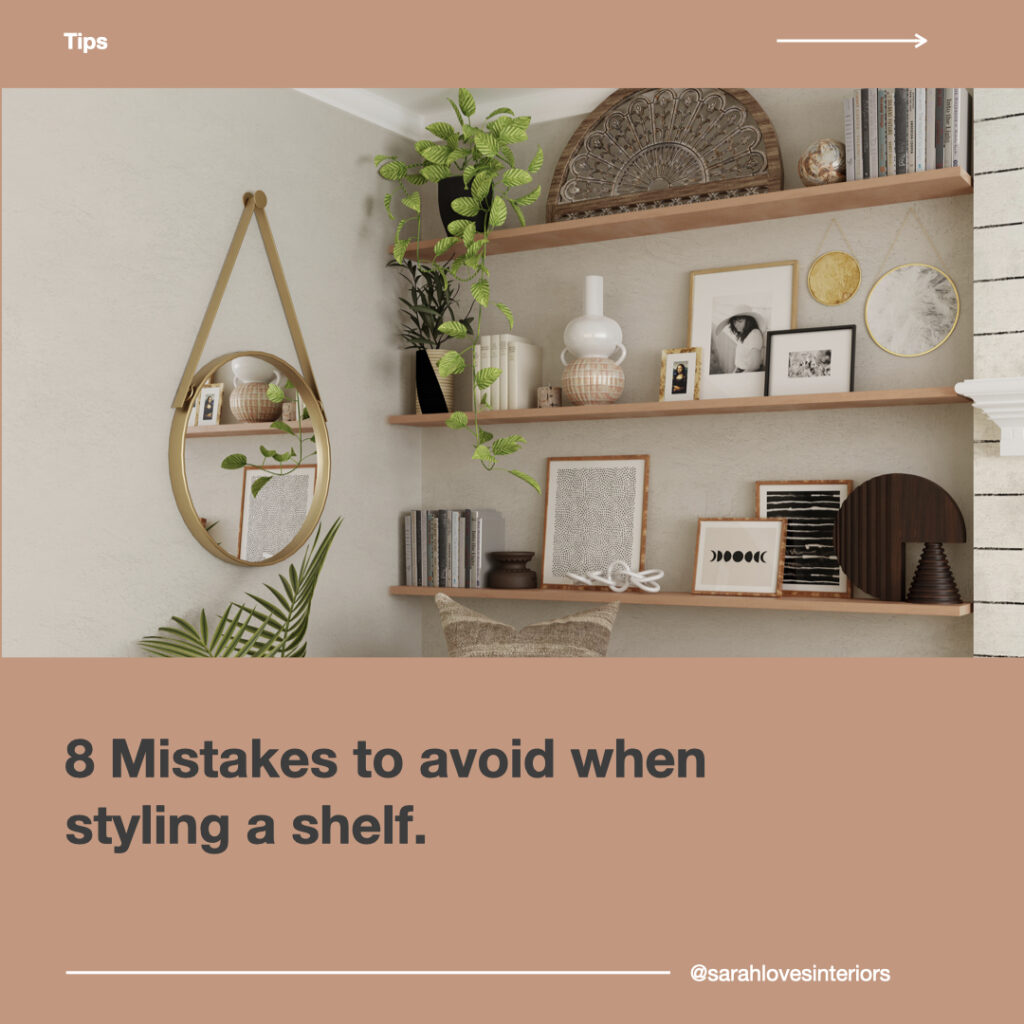 Good styling is so easy when you just know the rules. See my 8 common mistakes to avoid and you will soon be styling like a pro. And ps, you can apply this to any surface. So get styling your sideboard, console table, media unit or desk.
1. MIXING TOO MANY MATERIALS.
Stick to a few materials like wood and ceramics, or metal and glass. Mixing all four elements can make it feel cluttered and less cohesive.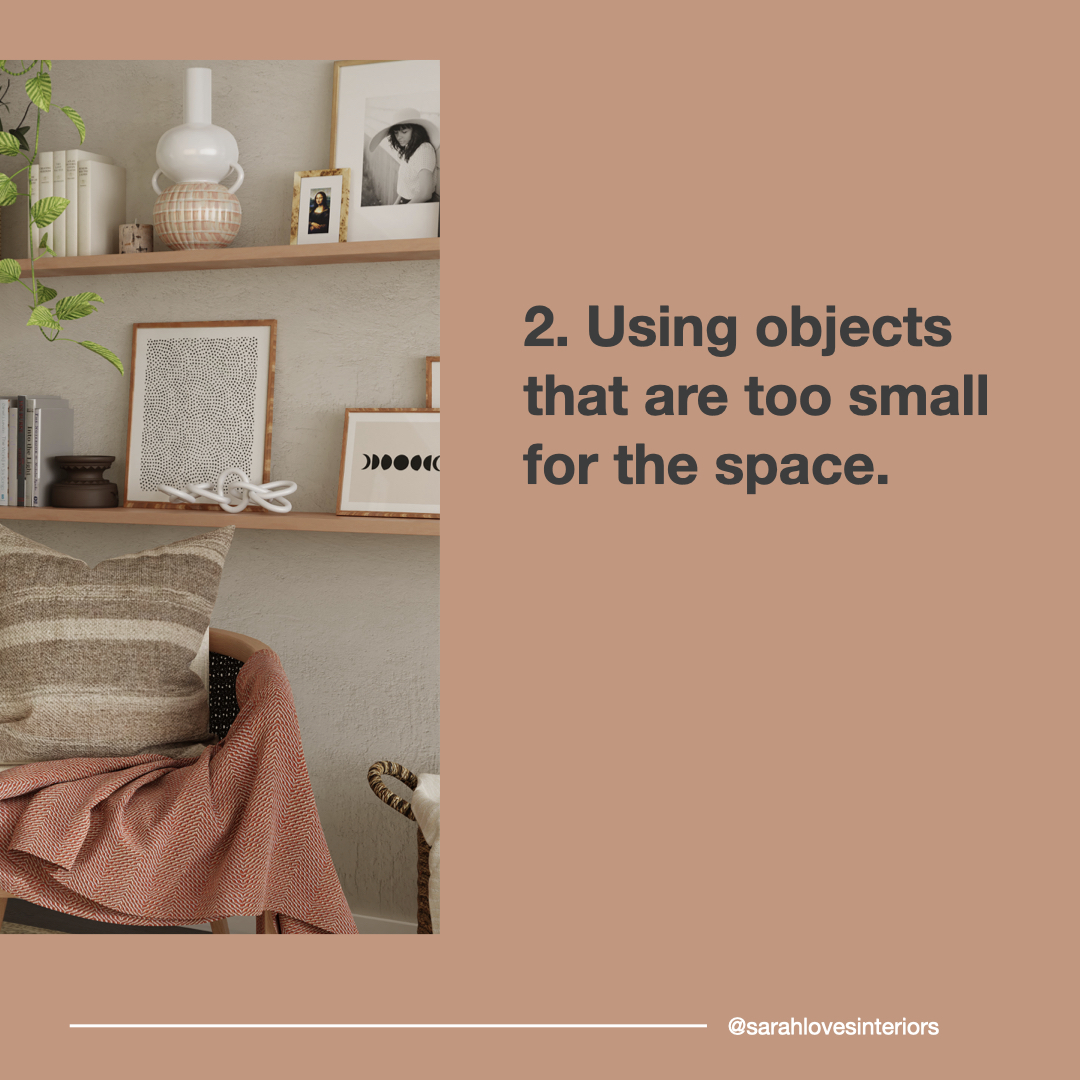 2. USING OBJECTS THAT ARE TOO SMALL FOR THE SPACE.
You need to fill the space. If your shelf opening is tall then use tall items to dress the space. Tall vases, plants or frames prints would work perfectly. Placing small items in a big opening will mess with the proportions and make the display feel off.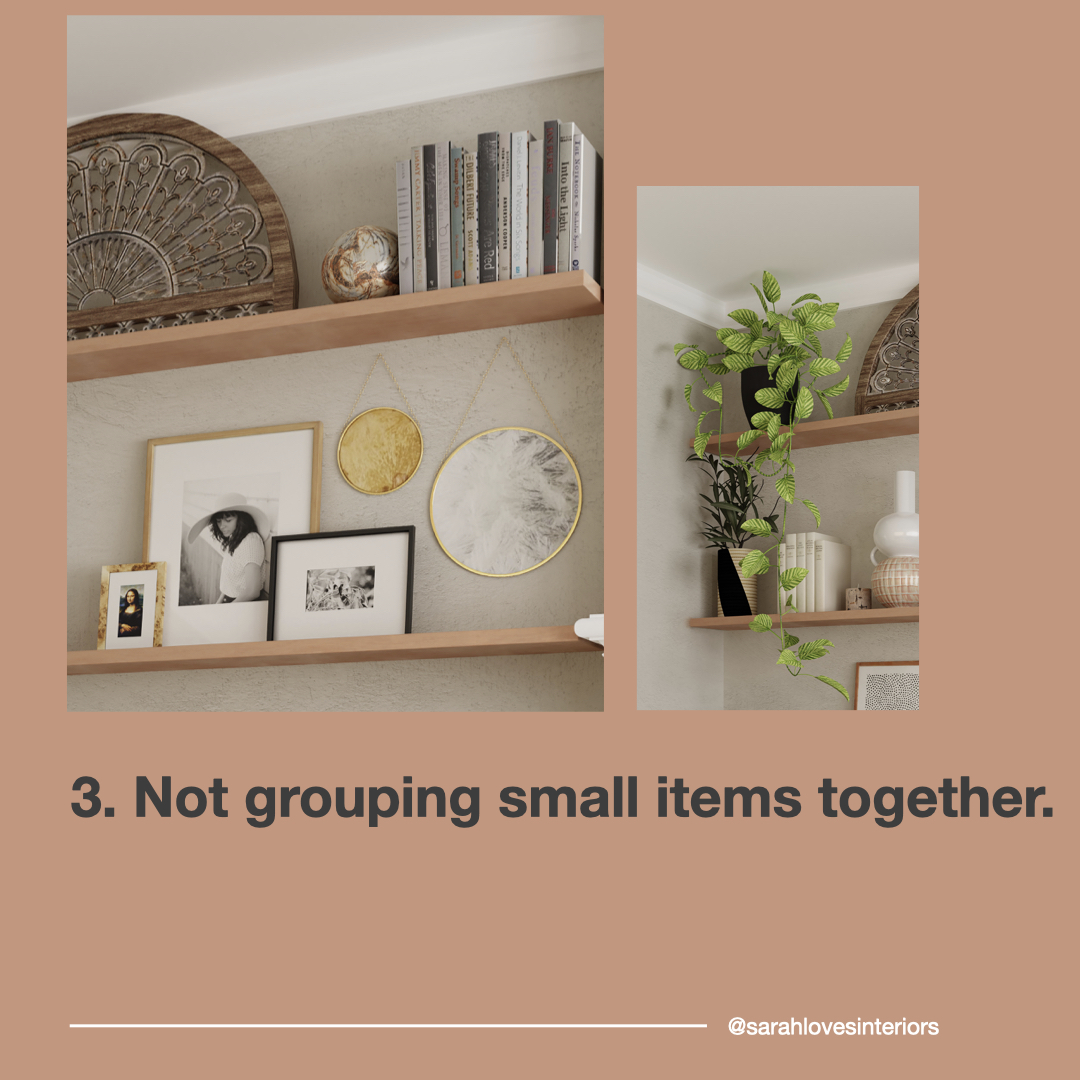 3. NOT GROUPING SMALL ITEMS TOGETHER.
Small items dotted about individually will feel lost. Make an impact with smaller items by grouping them together. You can use something to group them on like a tray or a large pretty tile.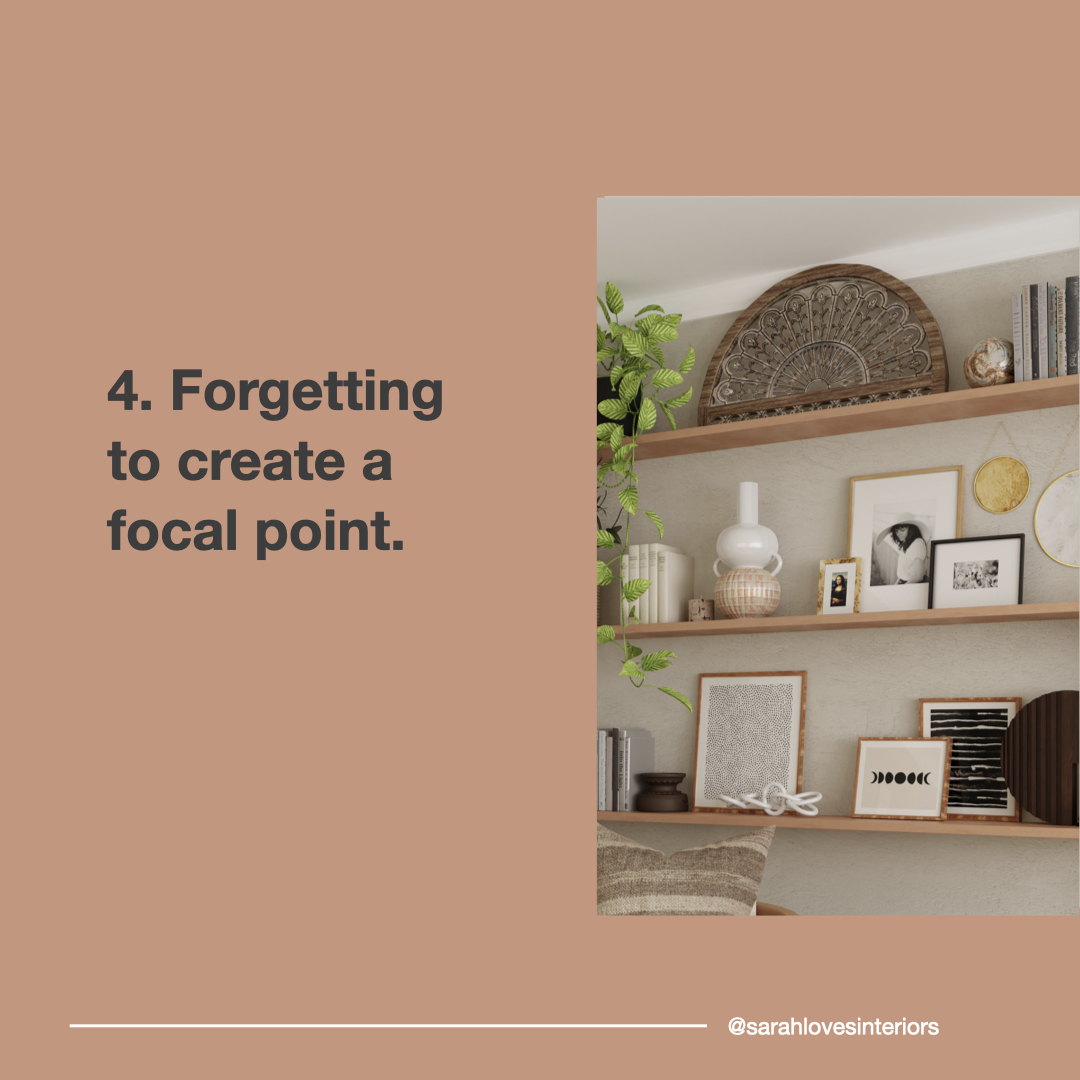 4. FORGETTING TO CREATE A FOCAL POINT.
Start your shelf styling by picking a large item like a mirror or painting to create a focal point. This will give your display height and structure, creating a great foundation for the rest of your pretty things. 
5. NOT LAYERING ITEMS.
Layer smaller items in front of larger items. This makes the display feel more natural, effortless and dynamic.  
6. PUTTING ITEMS NEXT TO EACH OTHER THAT ARE THE SAME HEIGHT.
This looks very un-natural and uninteresting. Place tall items next to shorter items for a more natural look.
7. GROUPING ITEMS IN EVEN NUMBERS.
Odd numbers are your friend!Group items in together in three's, it creates a much more visually stimulating display.  
8. NOT ELEVATING SMALLER ITEMS.
If you want to display teeny items elevate them so they have more impact, try placing them on a pile of stacked books.
Good luck, email me your pics I'd love to see your styling goals! sarah@paperroominteriors.co.uk
And if you need more help just get in touch. I offer online interior design advice so why not book a virtual consultation? It's just £60 per hour, drop me an email and let me know how I can help.